Serving our member's financial needs since 1965!
If you are not a member of SCI Federal Credit Union and wish to find out if you are eligible to join, please call us at (843) 669-3712. For more information on membership eligibility, please click on the "About Us" link on the left side of your screen.
---


WE'VE MOVED!
Effective Tuesday, March13, 2018, our new location is 812 Second Loop Road, Florence, SC 29505. This is in Huntington Plaza next door to World Fitness Gym. Click here to learn more.
---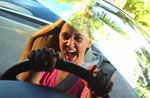 We have new and used vehicle loans as low as 2.75% APR for up to 72 months!* Check out our great rates on vehicles and many other items!
*Rate and Term are best rates offered. A higher APR or shorter term may apply based on credit score and credit worthiness. Age of vehicle determines length of terms. Contact the credit union to inquire about rates and terms. APR = Annual Percentage Rate.
---
Interested in Online Finance? Check out NetTeller !

Our Secure Online Account Access Service. You can inquire on your accounts and loans, look at history on accounts and make transfers between share accounts 24 hours a day. You can also make loan payments online, as well as view and print cleared checks simply by clicking your mouse on the check number you wish to view. E-Statements There is no need to store all those paper statements any more. Simply sign on to your NetTeller account and click on "E-Statements" under the "Services" heading. You can download your monthly and quarterly statements and have them accessible for viewing or printing at your convenience.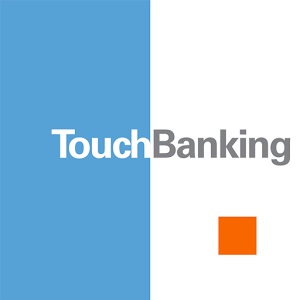 Download our new App for iPhone and Androids, Mobiliti. Simply go to your App Store on your mobile device, search "Touch Banking", and download the App labled FiServ with the orange hand as shown above. Enter your code: scifedcu
Mobiliti will give you ease of access on your mobile devices such as smart phones and tablets. Try it today!
---
IMPORTANT NOTICE!
WE WERE RECENTLY INFORMED THAT DUE TO A BREAKDOWN IN CONTRACT NEGOTIATIONS, THE STAR NEWORK IS NO LONGER A PART OF THE ALLPOINT SURCHARGE FREE ATM NETWORK. WE APOLOGIZE FOR THE INCONVENIENCE. WE WILL WORK TO FIND ANOTHER SURCHARGE FREE ATM NETWORK AS QUICKLY AS POSSIBLE. THERE ARE STILL SURCHARGE FREE ATM'S AVAILABLE FOR OUR MEMBERS, HOWEVER THE NUMBER OF AVAILABLE ATM'S IN OUR AREA HAS BEEN REDUCED. PLEASE SEE LINK BELOW: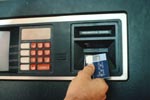 Click here to search the STAR Network web site for surcharge free ATM's in your area. Then Click on "Surcharge Free ATM*", enter your Zip Code and click "Search".
---
Calculate your mortgage or loan payments for better budgeting.
Compute interest and watch your savings grow.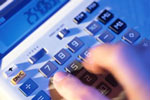 ---

Reorder your checks online anytime!
---

Online Newsletter
Click here to view our most recent issue of "Joint Venture". Current promotions and events are featured in this .PDF version of our newsletter. You will need Adobe ReaderVersion 6.0 or higher to access "Joint Venture". If you need to download your free version Adobe Reader, click on the link and follow the instructions.
---
SCI FCU serves WestRock in Florence, SC
Employees, retirees and their immediate family members of WestRock in Florence are eligible to join SCI FCU. If this includes you, give us a call at (843) 669-3712 to find out how you can start receiving the benefits of being an SCI FCU member.
---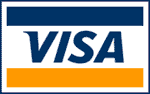 If you have a lost or stolen ATM / VISA Check Card after normal business hours, please call toll free: 1-800-554-8969 or 1-800-847-2911 to report this immediately. You may also click on the VISA logo above for more information. During business hours call the credit union directly at (843) 669-3712.
---
NMLS #412585
---